Charity Trustees' Week 2020
We are delighted to partner with the Charities Regulator and partner charities to deliver Charity Trustees' Week 2020. 
Charity Trustees' Week is a great big THANK YOU to charity trustees across Ireland for the important and tireless work they carry out throughout the year. Last year's series of events were hosted online, with a wide range of training, panel discussions, webinars and resources for existing charity trustees, and people interested in becoming trustees.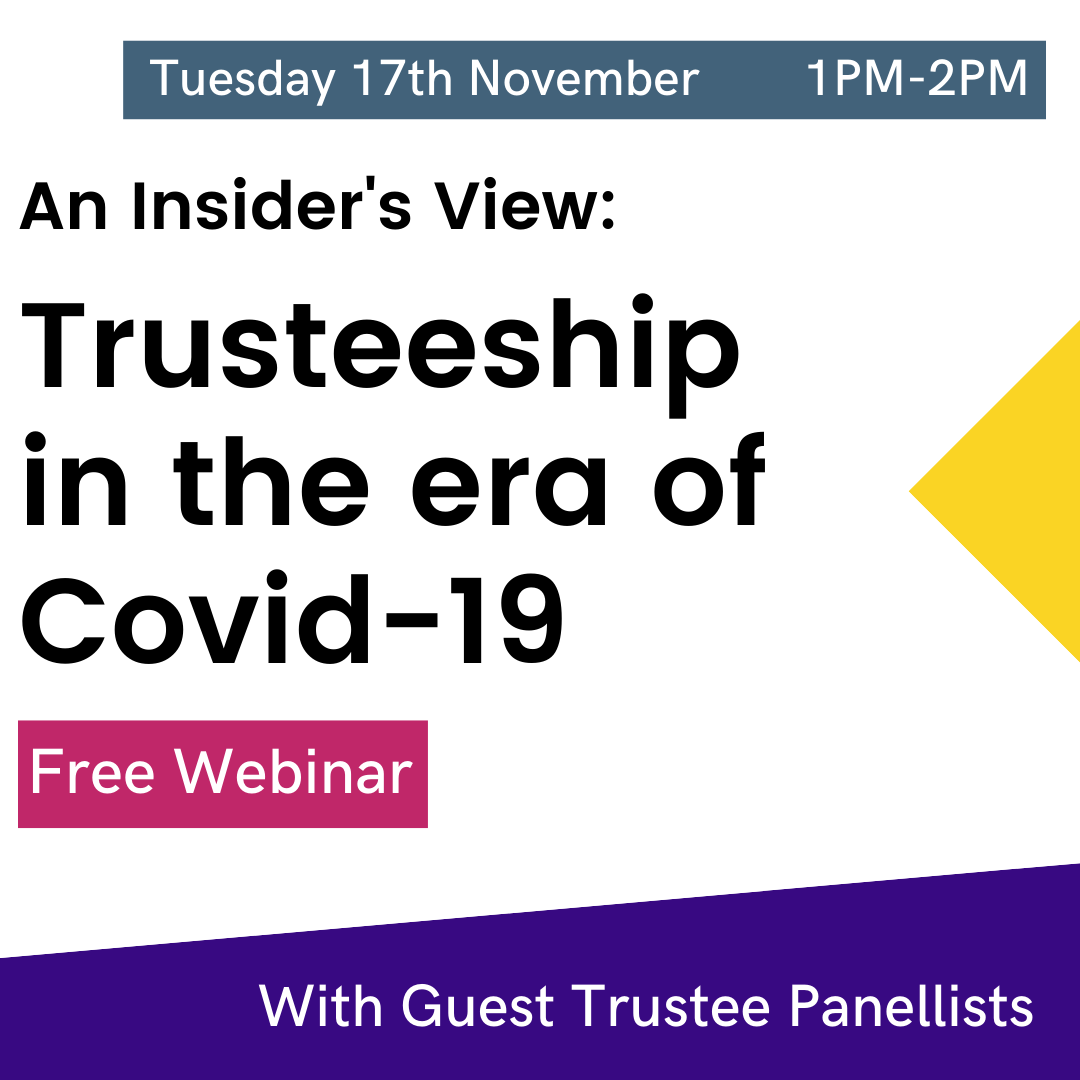 An Insider's View - Trusteeship in the era of Covid-19
17th November: 1pm-2pm
Boardmatch and Charities Institute Ireland (Cii) are delighted to come together to host a panel discussion with four trustees from Cii member charities, who will share their experience of being a trustee over the last 6 months and discuss their hopes and fears for the future.